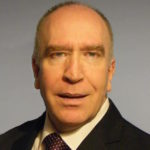 I am currently a practicing second level teacher and Head of Geography in Wesley College, Dublin.
I attended the Comprehensive Schools, Ballymun before attending UCD where I completed a BA degree in Economics and Geography and an MA in Geography. I accumulated many years experience as a voluntary youth and parish worker and a community advocate. I served briefly as a Director of the Ballymun Initiative for Third Level Education (BITE) before completing an H. Dip Ed. in TCD and teacher training in Ballymun. I completed courses to complement my teaching including TEFL, Accounting Technician (IATI) and the NUI Maynooth Certificate in Counselling Skills. I completed a Professional Diploma for Entrepreneurial Educators in the Innovation Academy, UCD, in 2014 and an MSc in Education and Training Management (eLearning) in DCU in 2015.
My key subject area is Geography and I teach a Legal Studies module in Transition Year for which I also prepared a Transition Unit scheme of work published by the National Council for Curriculum and Assessment (NCCA). I have delivered several TY courses for my students including An Introduction to Archaeology, a decision making and problem solving module on Town Planning, a geographical skills module and a student blog module. I am also College Archivist at Wesley College.
I have taught on Adult Literacy Classes supported by NALA. I have lectured for Failte Ireland on the Tour Guides Training Programme covering topics as diverse as government and politics in Ireland, the Irish Legal System, the economic development of Ireland, Irish demographic change and social issues in modern Ireland. I am an editor of their online learning module for this course. I have also presented to Trainee Tour Guides on Study Skills.
I have significant experience teaching children from a variety of socio-economic backgrounds. I have taught children with a range of intellectual abilities including dyslexia, dyspraxia, dyscalculia, ADHD, and ASD children. I taught Gifted and Talented Children at the Centre for Talented Youth in Dublin City University for 17 years from when it's first summer programme was established in 1993. I taught children from ages 6 to 17 years on CTYI programmes, drafting and delivering courses on World History, Irish History, Government and Society, Geopolitics and also International Relations. I have tutored parents, teachers and school inspectors on the Gifted and Talented Course provided by ICEPE, for which I have also written. I maintain an advocacy blog for gifted education at www.giftedandtalented.ie and I co-founded and developed a support network for parents with Exceptionally-Able and Twice Exceptional children in Ireland. I have delivered lectures to trainee teachers on the inclusion of gifted children in the classroom. I developed an open access introductory course on gifted education at opengifted.com
I have several years experience delivering courses for teachers through my involvement with the Association of Geography Teachers of Ireland of which I am currently President and webmaster. I represented the AGTI on the Royal Irish Academy Geographical Sciences Committee. I was a school Network Manager for 3 years managing a network of over 100 computers and I have a particular interest in the use of ICT in teaching and learning. I was a Subject Matter Expert (SME) and an ICT Tutor for the NCTE and contributed several 'Themed Pages' to the Scoilnet Geography Website.  I was a Local Facilitator for the Professional Development Service for Teachers (PDST). I was the AGTI representative on the Subject Development Group that produced the new Junior Cycle Specification for Geography. I currently contribute as a JCT Associate on the JCT for Geography Teachers team.
My main pedagogical interests include Assessment for Learning (AfL), Multiple Intelligences, Creativity and Problem Solving and Decision-making and the integration of new technologies in teaching and learning. I am also interested in teacher CPD and Teacher Efficacy in the classroom. I have written a Junior Certificate revision book published on Amazon and Real World Geography published by Folens for the new Junior Cycle Specification for Geography.
I'm on Twitter @peter_lydon DM for contact details.